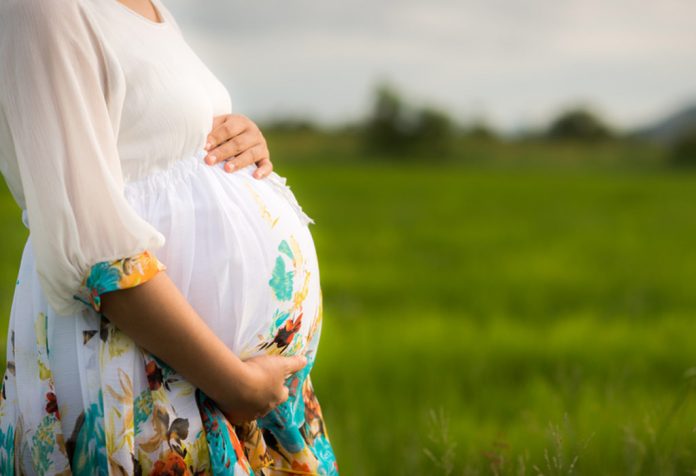 Pregnancy is a huge milestone – You're bringing a new life to this world. Mothers do everything within their power to make sure that their little ones are comfortable and taken care of. But more often than not, mothers forget that they too, need to be taken care of, equally. Comfort is top on the list, because your body, as well as your mind, need it so that you have an easy, comfortable pregnancy. Wearing the right clothes during pregnancy is not a luxury, but a necessity.
Why Pregnant Women Should Wear Comfortable Clothes?
Can clothes you wear affect your health during pregnancy? Here are reasons why pregnant women should wear comfortable clothes:
Your body changes drastically. The entire phase of pregnancy sees tremendous change, so, you need to wear clothes that are not just comfortable, but appropriate for your growing form as well.
During pregnancy, your body is on high alert, because of the drastic change in your hormonal functioning. One of the results of hormonal imbalance is skin sensitivity. This means that your body is prone to skin allergy and rash. Wearing the right material is imperative if you want to avoid any type of skin irritation.
The first trimester of pregnancy is synonymous with nausea and vomiting for most women. Wearing uncomfortable clothes is not the wisest decision, as you're just contributing to feeling worse. Clothes that are tight can cause heartburn and indigestion, which in turn can cause nausea and vomiting.
Going through nine months of pregnancy means you'll be going through different seasons as well. A lot of pregnant women complain of heat and sweat during summer and too much cold during winter. During the summer days, wear cotton clothes that absorb sweat and keeps you cool, especially during the day. Keep yourself warm during winter by wearing woollen clothes.
Your sleeping posture changes during pregnancy, especially during the final trimester. While sleeping, choose appropriate night wear that is loose and soft.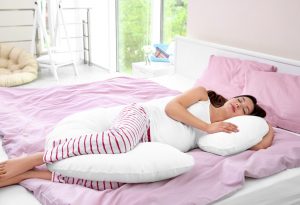 What Types of Clothes You Should Wear during Pregnancy?
Pregnancy can come in the way of your fashion statement, especially when your favourite pair of jeans and tops don't come anywhere close to fitting you right. However, all hope is not lost, because you can still look like a million dollars and be comfortable as well. So what types of clothes should you wear during pregnancy?
Cotton is your best friend. Wear cotton clothes that are loose and breathable. Cotton helps absorb sweat and keeps you cool and free. Cotton also happens to be skin friendly, so that works in your favor as well.
Go for pants or skirts that can be fastened with a drawstring, as opposed to those who have a belt or zipper. This way, you can adjust the looseness or tightness as per your convenience. These are easy on your skin too.
Wear clothes that provide ample support for your growing belly. This makes you more comfortable. There are a lot of maternity tops and clothing that are available.
With pregnancy, your waist and breasts increase in size – discard your old inners for new ones. You might want to invest in bras that can aide in breastfeeding as well, for after your pregnancy. Also, avoid wearing underwire or padded bras, as this can inhibit blood circulation, and in some cases, cause lumps due to fluid retention.
Wraparounds are not just trendy and classy; they're extremely comfortable as well. Invest in these, and team them up with tank tops or tunics.
You can wear clothes that have elastics as well, but make sure these aren't too tight.
Frequent visits to the loo to pee are common during pregnancy. Buy clothes keeping this factor in mind, like skirts and dresses.
Avoid unnatural fabrics like synthetics, elastin, chiffon and georgette. Your hormones are in overdrive, owing to which you will sweat excessively. Wearing these materials will make it worse.
Wear clean clothes during pregnancy. The last thing you need is an infection or skin rash.
Maxi dresses, loose shirts, gowns, tunics, and wraparounds are a few appropriate choices because they are easy wears that are comfortable. Look up for loose dresses to wear during pregnancy.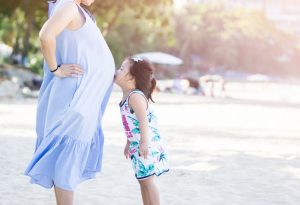 Things to Keep in Mind while Choosing Pregnancy Clothes
Firstly, as mentioned before, your stomach is growing – and in a matter of months. You need to remember this while choosing pregnancy clothes.
You need to know what to wear during pregnancy in summer as well. Summer is hot and adds to the fact that your hormones are all over the place – this means you're going to be sweating like never before. And this is why investing in cotton clothes that are light colour is a must. Avoid black or dark coloured clothes. Summer is not the time for synthetic clothes as it can cause you to sweat more. Make sure your clothes don't have heavy works on them like sequins or embroidery, unless you absolutely have to wear such clothes, like on an occasion that calls for it.
Having said that, what to wear during pregnancy in winter is the next question. Your body is sensitive during pregnancy, and you're taking care of both you and your child, so keeping warm during the winter is a smart decision. Woolen clothes are soft and warm, so invest in these. Keep your feet warm too, so buy a lot of socks.
Don't step out in the rain; you can't afford to get wet, as you might fall sick or worse, slip and fall.
Another thing you need to keep in mind while shopping for pregnancy clothes is your budget. You can get thrifty and shop at the local store, but make sure that these clothes are of good quality.
Wear clothes that can be washed often. This is because, owing to morning sickness and sweating, your clothes get dirty faster.
Pregnancy is not just about your baby; it is about you as well. The first step to taking care of your baby is by taking care of yourself. Wearing the right set of clothes means a happier you, and a happier you means a happier baby.