Word Environment Day is a day when we pay tribute to the environment by pledging to take care of it and spreading awareness about the same through fun world environment day activities. Increasing air pollution, global warming, and climate change are a serious problem today. Hence it is imperative that we learn how to take care of our environment and encourage others to do the same. Read on to know more about World Environment Day!
What Is World Environment Day and When Is It Celebrated?
World Environment Day (WED) is celebrated on the 5th of June every year. It's a day when communities and countries all over the globe spread awareness about conserving nature and reducing the negative effects on the environment through various public campaigns and events. The event also encourages the public to participate in World Environment Day activities and do their bit towards protecting and preserving the environment.
Why Is World Environment Day Important?
World Environment Day is important to raise awareness about conserving the environment and promoting. It is the day environmentalists, and conservationists promote how certain contributions have made a difference and encouraging many to follow suit. World Environment Day forms a part of the United Nations Environmental Program (UNEP) whose mission is to engage businesses, governments, celebrities, and citizens alike to contribute towards pressing environmental issues.
Through World Environment Day activities, it can be possible to bring about global change by forming a global community that focuses on the wellbeing of the environment. The occasion encourages everyone to think about newer ways to reduce the consumption of natural resources, to develop greener models, to become sustainable, to protect wild spaces, to educate and inspire children to live in harmony with nature, and for them to become valiant protectors of a green future.
What Is the History of World Environment Day?
World Environment Day was established to make the public aware of various environmental issues like global warming, deforestation, plastic pollution, and greenhouse gases. It was brought into existence by the United Nations General Assembly in 1973 and was first introduced through several effective campaigns. The purpose of this day was to make the public conscious of how they, together, can play a huge role in preserving the environment.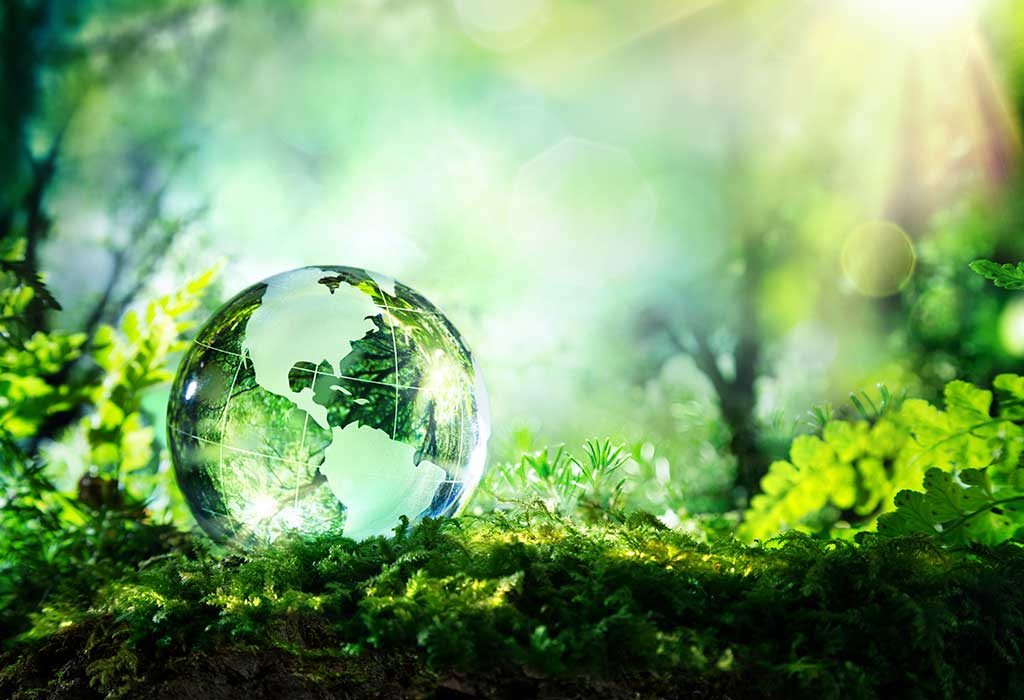 What Is the World Environment Day 2020 Theme?
The world environment day 2020 theme is "Time for Nature". This year, the focus is on caring for nature in order to care for ourselves. And, this can be done by taking notice and raising our voices to protect nature, who is the sole provider of the food and water we consume, and the air we breathe.
Other Important Facts About World Environment Day That Children Should Know
Here are some important (and fun) facts about World Environment Day that your kids should know.
World Environment Day has its very own anthem.
The first World Environment Day was celebrated on the 5th of June, 1973.
The UN General Assembly in 1972 established World Environment Day.
Over 80 trillion aluminium cans are recycled every year, and just one of them is enough to power a TV for 3 hours!
Over 100 countries are involved in the public outreach campaigns of World Environment Day.
According to a WWF report, the rate at which the population is growing, it is estimated that humankind will need three planets to sustain life by the year 2050.
Food waste across the world contributes to 14% of global carbon emissions!
There is no one way of celebrating World Environment Day. Every country celebrates it in different ways, like parades, environmental outreach programs, street rallies, concerts, etc.
Around 27,000 trees are cut down every day to supply the growing demand for toilet paper.
World Environment Day Activities for Kids
Here are a few fun World Environment Day craft activities that your kids are sure to enjoy. We suggest that you guide your kids through these activities and help them understand how they can preserve the environment.
1. DIY Compost Bin
If you'd like to skip using harmful chemical fertilisers for plants, try making this DIY compost bin. It's very simple, and your kids will love to make it.
What You Will Need
A plastic bucket
Fruit and vegetable peels and scraps
Used tea leaves
Coffee grounds
Loose soil
Water
Something to drill holes with
How to Do
Drill holes on the base and sides of the bucket.
Layer it up with vegetable peels, coffee grounds, and used tea leaves.
Add the loose soil on top.
Sprinkle water and cover the bucket with a lid.
Swirl around the pile every now and then and let it sit for 4 weeks. Your compost will be ready.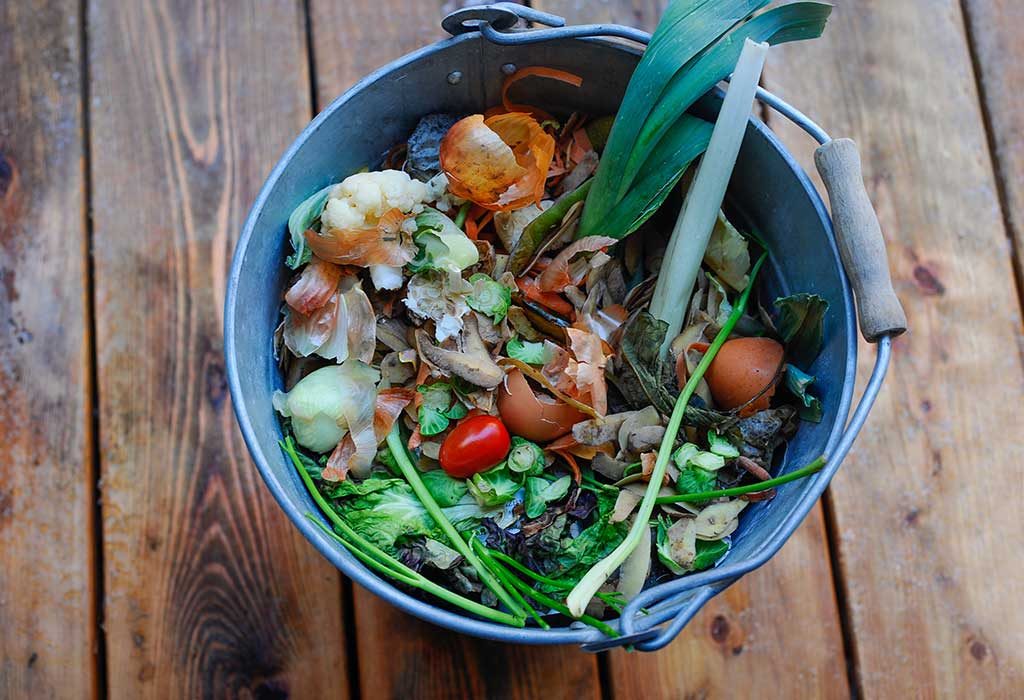 2. Birdhouse – The Shoebox Way
If you've got a shoebox lying around the house, don't throw it in the dumpster. Here's how you can teach your kids to make a birdhouse out of it:
What You Will Need
How to Do
Cut a 3-inch diameter hole in the middle of the shoebox.
Fill in the hole with some grass and tiny rocks to make a nest, or do anything that will make birds feel welcome.
Tape the edges of the box to make sure they are held in place.
Suspend a string in the air and connect it to the top of the shoebox. This will let you hang it wherever you like.
3. Fruit Peel Cleaner
If you want to become proficient in the art of reusing and recycling, try out this DIY, eco-friendly detergent/cleaning project. You can use the liquid to clean up your house!
What You Need
An airtight container
A couple of fruit peels
Brown sugar/jaggery powder
How to Do
Put a bunch of fruit peels in an airtight container.
Add the brown sugar or jaggery to it and let the mixture sit and ferment for a couple of days.
Make sure to unscrew the lid and get the gas out every other day.
When one week is up, remove the mix and filter the liquid. Use this to clean your house, utensils, or any surface.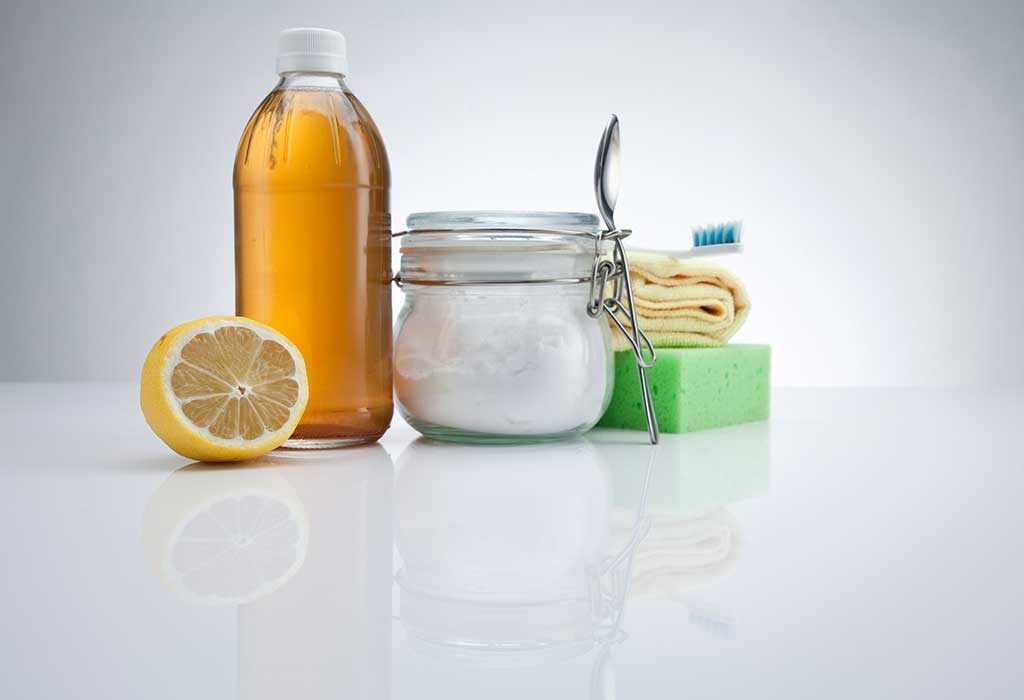 4. Cardboard Box Holder
Got a cardboard box lying around the house? Don't throw it away; use it! Here's how –
What You Need
Any cardboard box (preferably cereal boxes)
A pair of scissors
Coloured paper
Pencil
How to Do
Hold the cereal vertical on a table.
Cut the top part of the box (the opening flaps)
With a pencil, mark the centre on the top part of the cereal box.
From this mark, draw a line at a 45-degree angle.
Now, cut through the line.
Follow these steps mirroring the backside of the cereal box.
Your holder is read,  and all you have to do now is decorate it with your favourite colours, coloured paper, etc. and use to store magazines, stationery, etc.
5. Recyclable T-shirt Bag
For this activity, you will need a spare t-shirt that you were planning on throwing away. Here's how you can make a recyclable T-shirt bag –
What You Need
A t-shirt with a scoop neckline or rounded neckline
A pair of scissors
How to Do
Start off by cutting around the round neckline area of the shirt.
Cut off the sleeves (if any).
Spread out the shirt and turn it inside out.
Make fringes by cutting the hemline with a pair of scissors.
Pick two fringes, opposite to each other and tie them. Tie all the opposite fringes to seal the bottom of the bag.
Turn the t-shirt bag outside in, and voila! Your bad is ready!
You can share these DIY projects with your friends and family this World Environment Day along with Environment Day Quotes wishing them well and encouraging them to contribute in whatever small way they can to save the environment. Here are some quotes you can share with your loves ones.
Environment Day Quotes
Sending environment day quotes is a great way to remind and encourage people to do their bit for the environment.
A
   
 
Time spent in nature, among trees is never time wasted. – Anonymous
Thomas Fuller
Every day is Earth day.
Taking care of yourself starts with taking care of your planet. World Environment Day reminds us to pay respect to the world we live in. In time for the next World Environment Day, start practising sustainable living and watch your life transform. Living an environmentally conscious life is the best decision you'll make. After all, you'll be leaving the world a better place for your child.