Eid El Fitr celebrations start when the Holy month of Ramadan, the annual month of fasting for Muslims across the world, comes to an end. It is a time of joy for the entire family as it marks the end of a successful month of fasting and prayers and with it comes a set of traditions that will leave you enthralled! During Eid-El Fitr, everyone is smiling and wearing new clothes, families travel from across the world to spend time with each other and long lost friends call each other to say "Eid Mubarak!".
The Arabic meaning of Eid-El-Fitr, or the first Eid of the Islmaic year, is "festivity upon breaking the fast". After days of fasting during the Holy month of Ramadan and striving to connect with Allah, Eid El Fitr is a time of great joy. It is also filled with delightful traditions that deserve your attention – as they say, joy and happiness are infectious!
Eid Rituals That are Simply Amazing
Helping the Less Fortunate
In order to ensure that those who are not financially well off can also celebrate Eid, Muslims give out "Zakaat Al-Fitr" which means that they offer charity to those less fortunate than them. After all, the significance of Eid-El-Fitr is being grateful to Allah and this is both an Islmaic teaching and a long lived by tradition that instills a sense consideration for the community at large. The main teaching is that by helping others, God helps you too.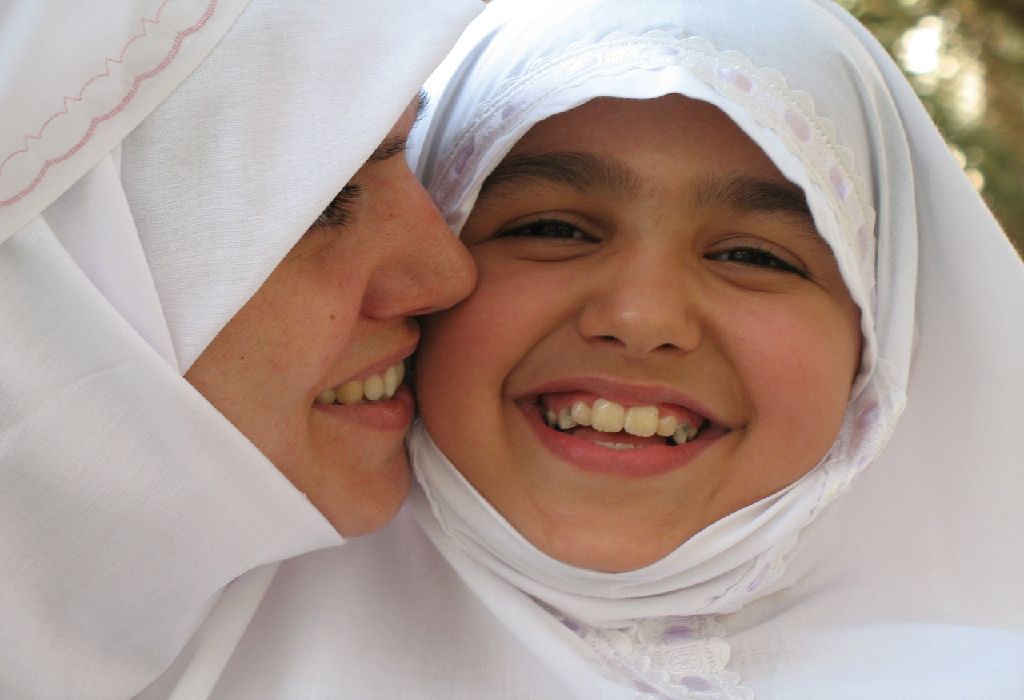 Eid Kahk (Cookies) and Date Maamoul
No Eid celebration is complete without lots of sweet treats and dates! It is an Arab tradition to have delightful date cookies called "Maamoul" and dates are usually eaten before leaving home early in the morning for Eid El Fitr prayers on the first day of Eid, which is usually a 3 day celebration. The belief goes that the Prophet always set out on Eid after eating an odd number of dates.
Another sweet treat is "Kahk" which is a kind of cookie that kind either be served plain and sprinkled with sugar or it can be filled with a mixture of nuts and dates too.
Families Celebrating Together
Eid-el-Fitr is a time of the year when families try to get together and bond during the early morning Eid prayers and then spend quality time together doing fun and entertaining activities – yes, even the really busy sons and daughters in other cities! What could be more awesome than having all your loved ones close to you? This is a jackpot especially for parents who live away from their children. Whether families choose to spend a day outside in the sun or have a cosy day in front of the TV, this is a chance to enjoy the holiday together with the people you care about the most.
Bring on the Delicious Food
What is Eid-el-Fitr without delectable food? This is the day when Muslim households across the world are fragrant with sumptious meals. While meat is often the mainstay, sacrifice of sheet is not customary during Eid-el-Fitr but is performed during Eid-al-Adha later in the year. A lot of Arab families prefer to have fish feasts also as eating fish during the Holy month of Ramadan is usually avoided as it can one more in the need of hydration during a day of fasting. Among the famous Eid El Fitr dishes are Molokheya with chicken breasts and/or rabbit, all kinds of "Mahshi", which are basically different types of stuffed vegetables and of course Fatta with meat of chicken.
The "Eideya" – A Traditional Family Gift
"Eideya" or gift giving and receiving in Arabic is definitely a child's favourite part of Eid El Fitr and all the adults too, for that matter! This tradition aims to strengthen familial connections and ties and infuse even more vigour in the festivities. If you're wondering what to gift, clothes are your best bet. There's nothing quite like showing off new clothes during Eid. A lot of parents also give children or other yonger members of the family symbolic amounts of money that kids can spend on whatever treats they want! You also can't go wrong with toys!
With so much to look forward to, there's no wonder Eid-El-Fitr is awaited with bated breath every year. Wondering how to celebrate Eid-El-Fitr if you're not Muslim? Well, this is a great time to ring up your Muslim friends and join in the feast. Eid Mubarak, everyone!