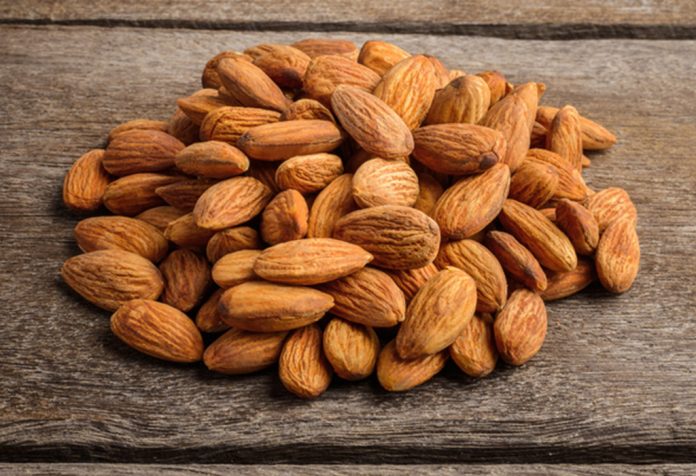 Almonds are known for their health benefits such as being brain food that contains fibre, minerals, and essential fatty acids. They also have an enjoyable taste which makes them popular with adults and children alike. When it comes to babies though, it's a different matter altogether as almonds can be hard to chew and babies have hardly any teeth! But there are other ways in which you can provide your child with their daily dose of almonds instead of depriving them of the nutritional benefits this small nut has to offer.
Health Benefits of Almonds for Infants
Almonds come in two varieties – sweet and bitter. Sweet almonds are the more popular variety, especially when consuming raw. The latter variety does not taste bitter but is preferred for cooking purposes rather than as a snack. Both varieties offer numerous health benefits such as:
1. Brain Booster
The nutrients in almonds are essential to your baby's brain development. The riboflavin and L-carnitine present in almonds stimulates brain activity. Almonds also improve intelligence levels and help keep Alzheimer's disease at bay in old age.
2. Regulates Cholesterol and Diabetes
Though babies do not need to be concerned with cholesterol or sugar levels, consuming almonds at an early age can prove beneficial when older. Almonds are useful in keeping cholesterol and sugar levels down due to the amount of Vitamin E and their low glycaemic index. But make sure the nuts are not salty or sugar-coated.
3. Aids Digestion
The high amount of fibre present in almonds can prevent constipation and help strengthen the digestive system in babies by regulating bowel movements.
4. Strengthens Bones and Teeth
The presence of a right amount of phosphorus in almonds enhances your baby's bones and teeth as they grow. The medicinal properties of almonds also help prevent osteoporosis later in life.
5. Improves Immunity
The alkaline nature of almonds, as well as the antioxidants present in them, help to rid the body of toxins thus boosting your child's immunity significantly.
6. Anti-Inflammatory
The presence of certain essential fatty acids gives almonds excellent anti-inflammatory properties that ensure your child's good health well into adulthood.
Nutritional Value of Almonds
Each raw almond has about seven calories and is rich in proteins and dietary fibres. They are considered good for skin, hair, and overall health.
Nutritional Value Per 100 g of Almonds
| | |
| --- | --- |
| Nutrient | Value |
| Niacin | 3.385 mg |
| Riboflavin | 1.014 mg |
| Vitamin E | 26 mg |
| Calcium | 264 mg |
| Iron | 3.72 mg |
| Magnesium | 268 mg |
| Phosphorus | 484 mg |
| Zinc | 3.08 mg |
| Vitamin A | 1 IU |
| Potassium | 705 mg |
| Copper | 0.996 mg |
| Manganese | 2.285 mg |
Side-Effects and Risks of Almonds
Giving your child almonds in moderation every day does not carry any risk. However, you should find out if your child is allergic to nuts.
A family history of nut allergies makes your child vulnerable to reactions, which can also turn life-threatening.
Almonds can be hard for babies to chew on and pose a risk of choking.
Eating too many almonds can cause gastrointestinal problems and abdominal bloating as the body will be required to process significant amounts of dietary fibre.
How to Include Almonds in Your Baby's Food
Eating raw almonds can be difficult for young children, but there are quite a few other ways in which you can ensure your baby gets her daily quota of almonds. You can soak the almonds in water overnight and then peel them before crushing into a fine powder or paste. You can then use these in different recipes.
Quick Almond Recipes for Babies
Babies should be exclusively breastfed or formula fed until they are at least a year old. Other types of milk can be introduced once your baby turns one. Cow's milk and almond milk are some options that you can get your baby to try.
1. Homemade Almond Milk
Almond milk is low in proteins and calcium when compared to cow's milk. Almond milk for babies who are 1-year-old or more is recommended especially if the child is lactose intolerant or is allergic to dairy. If you buy ready-to-drink almond milk, make sure it is fortified with calcium and does not contain high levels of sugar. You can also make almond milk at home or try one of the following almond recipes when including almonds in your baby's diet.
Ingredients:
5-6 almonds
1 cup of milk
One tsp oats
Jaggery/sugar/dates for sweetening (optional)
Saffron (optional)
Cardamom (optional)
Method:
Soak the almonds in water overnight. In the morning, peel off the skin and blend it with some of the milk until smooth. Then, heat the milk in a pan and add the oats to it till it boils. If using saffron, cardamom and sweetening ingredients, add them at this point and stir. Stir in the almond paste and switch off the heat. Let it cool a little and then use a strainer to separate any solid particles before feeding it to your baby.
2. Apple Almond Puree
Ingredients:
One apple sliced
Two tsp almond powder
Water as required
Method:
Cook the apples in water till they become soft. Then add the almond powder to it and bring to a boil. You can then blend this until smooth or make a rough mix with some soft lumps for older babies.
3. Wheat Almond Pancakes


Ingredients:
½ cup wheat flour
Two tsp almond powder
Water as required
Method:
Mix the wheat flour and almond powder, adding water until you get a thick consistency. Make sure there are no lumps, and you can ladle it on to a pan smoothly. Then heat a pan and pour out the mixture to make pancakes. Cook both sides before serving with syrup of your choice.
As with all nuts, it is essential to watch for signs of allergy when introducing your child to almonds. Once you ensure that there are no adverse reactions, include this nutrient-rich dry fruit in your child's diet in a variety of ways.
Disclaimer: This information is just a guide and not a substitute for medical advice from a qualified professional.