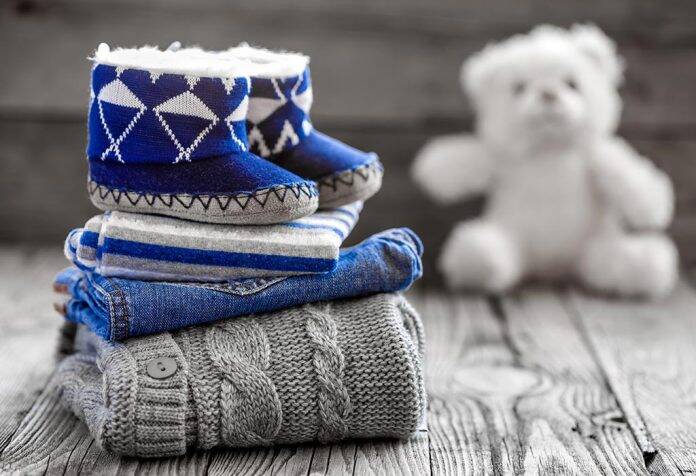 As you already know that infants are more vulnerable to various infections and viruses in the early stage of their life. This is because their immune system isn't strong enough to fight against potential infections.
Winters are fun, but they are also a great host for illnesses such as common cold, cough, influenza, pneumonia and so on. Hence, you need to dress your baby well and keep it warm throughout the cold winters. Below are a few tips to smart dress your little one during winter to beat the cold.
Video: Dressing Your Baby Smartly for Winters
How to Know if your Baby is Feeling Cold?
Since, at such a young age, they can't communicate to you and whether they are cold or not. Hence, the only measure you can take at this point is to check their body temperature with your hands. That being said, there are certain things you can do to confirm whether she is cold. Check out the below points for your reference:
Put your hands gently to her belly and check if it feels cool to your hands. If it feels cool to your hands, then it's an apparent sign for you that your little angel is feeling cold. Try keeping her warm at once to avoid cold.
Another trick is to check the temperature of her feet and hands. If you find them extremely cold, then it's another symptom of her being cold. Try to cover her with cosy clothes to keep her warm at once.
If you find her hands and feet to be little bluish or blotchy, then it is highly possible that she is getting very cold and need some immediate attention from you.
Babies tend to be fussy, and it's quite common for them to cry whenever they are uncomfortable since that's the only way of their communication at such a young age. However, if she has eye tear, and seems fussy and uncomfortable, then don't ignore it as something normal. It's very likely that she is feeling cold. Attend to her immediately and keep her warm and cosy.
Running nose is a clear sign that she is getting cold. Babies are more vulnerable to viruses and infections so don't delay if you see her cold and make sure that she is warm and comfortable.
Best Tips to Dress your Baby for the Cold Weather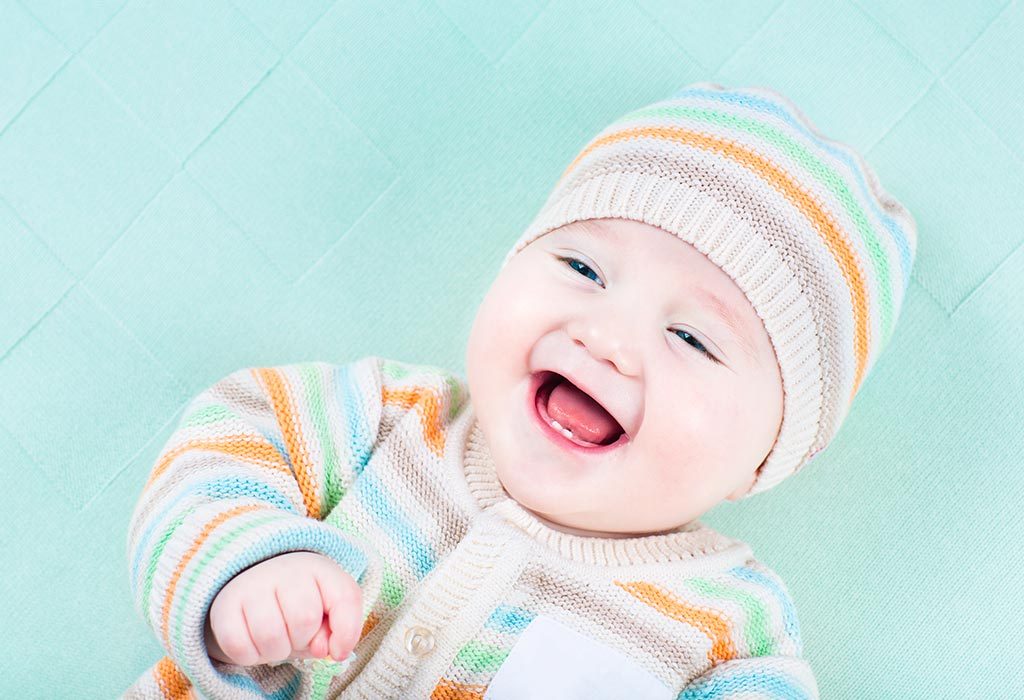 As a parent, you want to do everything to make your baby comfortable. However, at such a young age they can't verbally communicate with you about their comfort level. That's why dressing your baby smartly for winters might prove to be challenging at times. If you are parenting a newborn, then you may want to check out below 8 best tips on how to dress a newborn in winter.
1. Layer up
It is the most basic yet effective way to keep your little one warm and cosy. Just ensure that layering is comfortable for your baby. The best point of layering is that you can always undo an extra layer if it starts to get too warm for your baby.
2. Selecting The Right Fabric
Choosing the right fabric is important to ensure that it fulfils the purpose i.e., to keep your baby warm. Thermal clothes are your best bet when it comes to winter clothing, clothes made from wool or polyester are also good fabric you can opt for. However, we recommend you to don't go for cotton clothes since it's not effective against the cold. Be mindful of picking clothes which don't get wet when you are outdoors in winter. It's a very common phenomenon in winter for clothes to get wet due to the high amount of moisture in the air.
3. Outdoor Accessories
If you are planning to go outdoors with your little one, then it's better to clad her with extra protection with mittens and a hat. A pair of mittens and a comfy hat is a must for your little cute angel. And having them on your baby will ensure that they are as much warm and comfortable as much as they are indoors. Pick a hat which is made of soft material and yet fulfils its purpose to keep her cosy.
4. Carry A Blanket
If you expect the temperature to drop low, then it's better to carry a blanket with you to keep your baby warm and smiling. It is essential if you stay in a city where it gets highly freezing.
5. Snowsuits
Snowsuits are the perfect cosy armour against cold winters. Not only it makes your baby look super cute, but it also provides perfect protection against cold. The reason being, it covers your head to toe entirely. If you are going out, then you don't even need to carry a hat for your baby if she is clad in a snowsuit. To provide her additional protection against cold, you may wrap a soft blanket over her snowsuit.
6. Go for Zip-Ups
We recommend you to go for zip-ups because these are easy to put on and remove. Imagine a situation where you need to change her diapers immediately, or when the temperature starts to rise, and you want to remove some layers of her attire.
7. Sweet Dreams with A Sleep Sack
A sleep sack is one of the best choices you will ever make for your little angel. Not only it ensures a complete safeguard from chilly winter nights, but the cosy and soft interior of a sleep sack will definitely help her to sleep tight as well.
8. Stroller Outfit
If you intend to go out to get some fresh air with your little munchkin in a stroller then as a rule of thumb, ensure that she is properly covered, especially, her hands, feet, ear, and head, as these parts of the body, are more susceptible to frostbite. Before your stroll out, clad her in a long sleeved onesie, pants, and socks, then put on a zip-up sweatshirt, followed by a nice and cosy snowsuit. Now your little warrior is ready to kick some cold ass.
How to Dress a Baby for Sleeping during Winter?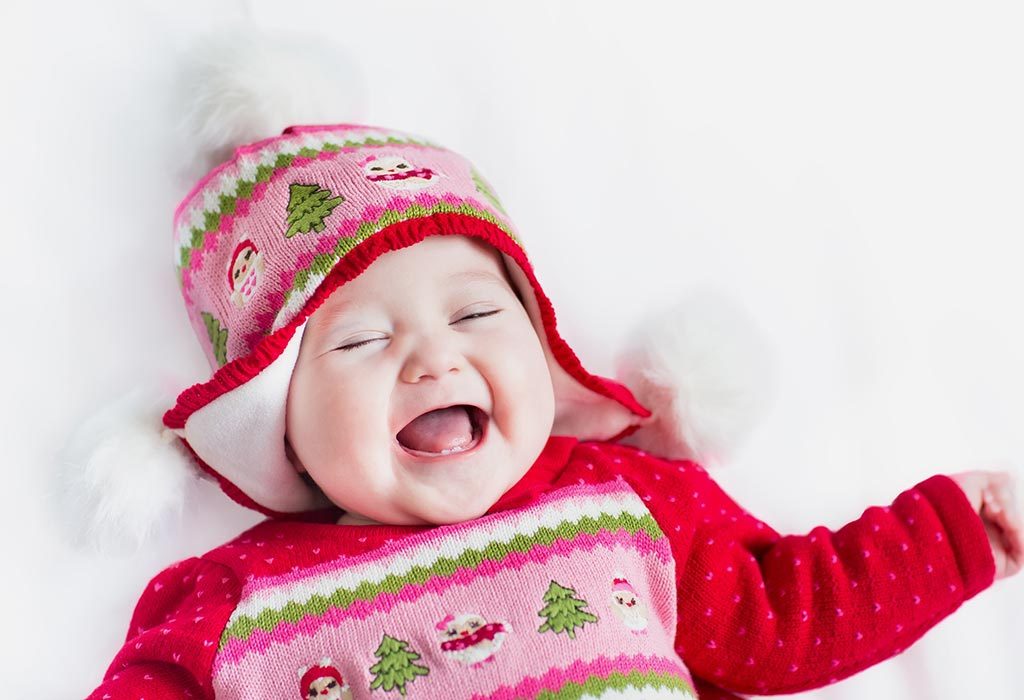 Dressing a baby for sleep is equally important. Don't make the mistake of putting her to sleep with loose bedding like blankets or sheets. That's a big no because it might strangle them, also overheat put babies at the risk of SIDS. So do with fewer layers, instead use a bodysuit with a footed PJs. And you might want to use a sleep sack or a swaddling blanket, depending on your room's temperature.
For how Long can you Take your Newborn Out in the Cold?
Babies are quick to lose their body heat, so it's better that you limit your long walks in winters, especially if the outdoor temperature is below -20C, and it's quite windy outside. However, there is no harm in taking your baby out for a stroll out for a while as long as it's not too cold or windy outside. Pay attention to your baby if she starts to make a fuss then maybe it's a sign that she has started to get cold. For the premature babies, you better consult with your doctor before you can expose her out in the cold.
Winters are cold and can be tough on babies, but with proper dressing and care, you can avoid its risk of impacting your baby's health. Remember precaution is way better than treatment. Hence, make sure that you take all the necessary steps to keep your baby warm and comfortable. It will make every day of winters memorable and fun for the both of you.