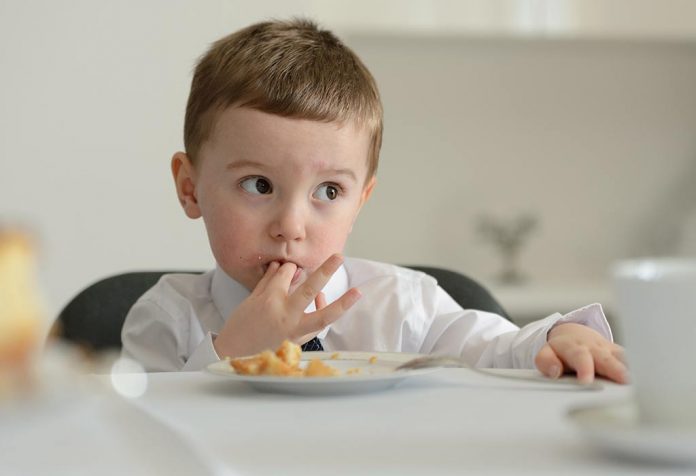 By the time your little one reaches the age of 20 months, he will start throwing tantrums. He won't accept what you feed him and those amazing breakfasts that he loved earlier won't work anymore. Children are at a peculiar stage when they approach two years, and their eating habits change as well. In such scenarios, keeping certain quick-to-prepare recipes at your fingertips and opting for a meal plan that he willingly accepts, can make your life easier.
Nutrient Requirements of 20 Months Old Children
Even while putting together interesting lunch ideas for your 20-month child, it is important to keep in mind that certain nutrients are essential for a baby and you cannot do away with it. Following are the nutrient requirements of a 20-month-old child. Make sure your child gets these nutrients:
1. Calories
Calories help provide energy for the body. The key aspect here is to know the difference between a diet that provides good nutrition as well as enough calories that power the core of the body. A balance is necessary in order to avoid a meal plan that skews towards either direction.
2. Proteins
Proteins are considered to be the building blocks of the body and are essential for toddlers, especially in their development stage. Ensure that his diet consists of adequate protein.
3. Carbohydrates
Carbohydrates help provide fuel for the brain, muscles and nervous system.
4. Fibre
Fibre helps in proper bowel movement and proper digestion. A simple habit to ensure enough fibre content in your kid's meal is to opt for whole food items instead of any processed stuff. Most of the times, many carbohydrate-rich food items have a substantial fibre content in them.
5. Sodium
Not many doctors or nutritionists stress on the necessity of sodium to be present in the child's diet. All it takes is just 1 gram of sodium every day. Any reduction can severely hamper the nerve function in a kid.
6. Iron
Iron is required by the by the body for the proper functioning of the blood. Most kids that have an iron deficiency are primarily those that have a strong preference in their food choices. Iron supplements are barely needed, and most of it can also be obtained from vitamin C rich fruits or even utensils made from cast iron.
7. Vitamin D
Vitamin D is needed for children of this age as it helps to absorb calcium and improves bone growth. This can be found in milk and through adequate exposure to sunlight.
8. Water
Water helps in numerous bodily functions such as digestion, the creation of saliva and regulating body temperature. The activity of your child and the consumption of water needs to be directly proportional at all times. Even if your little one isn't playing around all the time, keeping up with the daily water intake is essential in every way.
How Much Food Does Toddler Need at 20th Months?
The activities of your little one will begin to increase as he approaches the 2-year mark. Therefore, his calorie requirement will now begin to approach closer to 1400, even though his appetite stays more or less the same.
Best Foods for twenty-month-old Baby
Your dinner ideas for your little one can be enhanced by including certain foods in the diet of your 20-month-old baby.
1. Fruits
When it comes to including fruits for nutrition variety can make it so much easier. Mangoes, kiwi, berries of various types, grapes, bananas, and even dry fruits play a vital role in introducing numerous tastes and nutrients to your kid.
2. Eggs
Eating an egg every day can be great for your child's health. Pair them up with bread to ensure a breakfast that provides all nutrients or even include them in various vegetable recipes.
3. Dairy Products
Apart from a glass of milk, there are multiple items such as cheese, yoghurt and laban, that ought to be a part of your child's diet. Lactose intolerant kids can opt for fortified alternatives.
4. Fatty Oils
Coconut oil and avocado oil have a special place in the diet of kids that are 20 months old. Appropriately served, these provide enough fat supply to the child, which creates energy reserves that keep the body going.
5. Vegetables
While leafy vegetables, as well as greens like peas, cauliflowers, broccoli and numerous other veggies, are good for your child, these are not the only sources. Simple tomato sauces and salsa do contain beneficial nutrients, too.
6. Meat
As your child comes closer to completing 2 years, you can start introducing small chunks of different meat items such as turkey, lamb, beef and so on. Make sure to start off slow and teach him to chew them properly.
7. Legumes And Nuts
Right from seeds such as hemp, chia, flaxseeds as well as legumes like peas, lentils, beans and many others, a couple of servings provided each day to your child would be a great addition to his nutrition.
8. Greens And Citrus Fruits
Leafy vegetables in a large proportion combined with fruits that are rich in vitamin C work together in providing the kid's body with iron and helping it absorb within the system effectively. Red meat is known to do the same job, too.
9. Bread and Oatmeal
The reason oatmeal is highly recommended for kids, along with whole wheat bread, is the larger benefit, the inclusion of grain food items brings to their body. Quinoa is also suggested by most parents for kids between 1-2 years old.
10. Seafood
Seafood is a tad tricky since it does have some great benefits but also comes with the risk of arsenic or mercury poisoning. As long as you stick to specific fishes which are procured from reliable sources, your kids would benefit greatly from them.
20 Month Old Baby Food Chart/Meal Plan
Here's a diet chart for a 20-month-old baby to help you with planning his meals.
| | | | | | |
| --- | --- | --- | --- | --- | --- |
| Day | Breakfast | Snacks | Lunch | Snacks | Dinner |
| Monday | Chocolate muesli | Wheat biscuits | Grilled chicken sandwich with cucumber and yoghurt | Apple and pear chunks | Scrambled eggs on toast |
| Tuesday | Tomato and cheese sandwich | Roasted peas | Baked seabass with lemon sauce and rice | Oat muffins | Spaghetti with meatballs |
| Wednesday | Banana Pancakes | Granola bar | Grilled beef Kofta and Fatoush salad | Strawberry milkshake | Basil pesto pasta |
| Thursday | Oatmeal porridge and berries | Watermelon milkshake | Chicken and spinach quiche | Wheat cake | Cheese and tomato omelette |
| Friday | Cinnamon and apple waffles | Oats bar | Lentil soup and crackers | Spinach fritters | Meatballs in tomato sauce |
| Saturday | Pumpkin pancakes | Fruit yoghurt | Capsicum rice with chicken cubes | Spring rolls | Cottage cheese and cucumber sandwich |
| Sunday | Sweet potato & papaya hash | Wheat biscuits | Egg rice | Cheese balls | Hard boiled eggs and melted cheddar |
Food Recipes for 20 Months Old Baby
If you're still figuring out what to feed my 20-month old that you can cook easily, these recipes can pave your way to make it happen.
1. Pumpkin Pancakes
These can be prepared and refrigerated in advance as well, to make for a quick and delicious breakfast.
Ingredients
Vanilla essence
Pumpkin puree
Eggs
Butter
Milk
Brown sugar
Salt
Nutmeg
Cinnamon
Baking powder
Whole wheat flour
How to Prepare
Mix flour, baking powder, cinnamon, nutmeg, salt and brown sugar together in a large bowl.
In another bowl, add milk, butter, eggs, puree and vanilla essence and mix it all well.
Pour this into the first bowl and whisk them until they are smooth. Let it sit for a while.
Use this batter to make pancakes on a pan coated with ghee at medium heat. Cook both sides to a golden brown colour and serve with honey or maple syrup.
2. Tofu Wheat Biscuits
Biscuits don't have to be the same boring ones all the time. Here's a great variant for you to try.
Ingredients
Salt
Curry leaves
Fennel seeds
Onion
Butter, salted
Baking powder
Whole wheat flour
Tofu, crumbled
How to Prepare
Preheat the oven to a temperature of 170 degrees and grease a tray.
Grind together curry leaves, fennel seeds and onions.
Take butter in a bowl and add tofu to it, while whisking it. Add in the flour along with other ingredients mixing it all together properly till it is stiff.
Cut out biscuit shapes from a thinly rolled layer of dough. Bake these in the oven for about 20 minutes and take them out once they get brown. Let them cool and then store in an airtight container.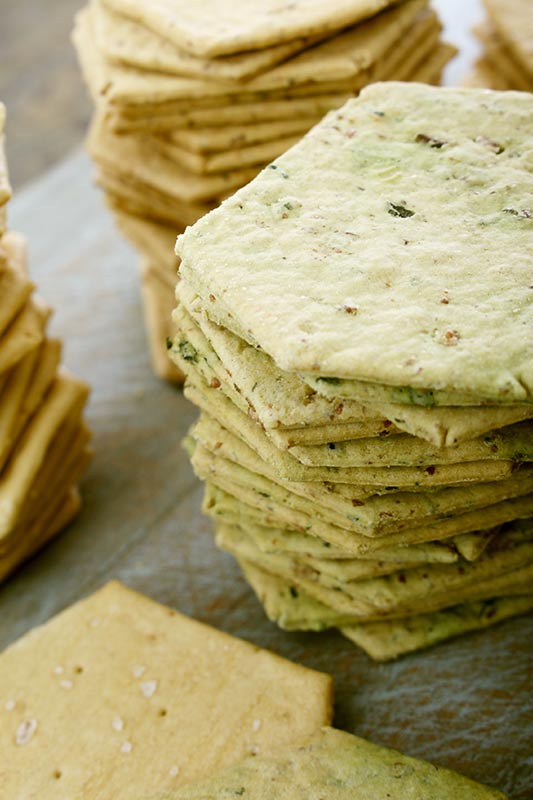 3. Vegetables Manchurian
Homemade Chinese food is the best your kids will have, that is healthy and tasty at the same time.
Ingredients
Cornflour
Refined flour
Black pepper
Salt
Carrot
Cabbage
Cauliflower
Vegetable stock
Ketchup
Soy sauce
Ginger paste
Garlic
Onion
Oil
How to Prepare
Chop all veggies and mix them in a bowl with the flours to form a dough. Don't add extra water.
Make balls from this dough and deep fry in a pan to a brown shade. Use a napkin to soak extra oil.
Take a pot and fry ginger garlic paste in it. Follow up by sautéing the onions and adding condiments and sauces.
Pour in the vegetable stock and let it boil. Add the cornflour paste to make it consistent and gently insert the fried balls in it.
4. Whole Wheat Cake
Give your little one a cake that is not just delicious but healthy all the way.
Ingredients
Baking powder
Banana
Dry fruits
Ghee
Jaggery
Milk
Wheat flour
How to Prepare
Fry the flour with ghee and let it cool down.
Blend the flour with jaggery and banana. Add fried nuts to the flour.
Coat a cooker plate with ghee and pour the mix into it. Add a little water to the cooker and let it cook on medium heat for half an hour without a whistle.
Let the cake cool down before serving.
5.

Rotisserie chicken tacos
These Easy Rotisserie Chicken Tacos are a quick and delicious weeknight meal that the little ones are going to keep asking for!
Ingredients
2

cups salsa either homemade, or use your favorite jarred salsa

1 cup water

2 tablespoons tomato paste

½ teaspoon coriander

1 teaspoon ground cumin

1 small rotisserie chicken, meat removed from the bones

6 tablespoons vegetable oil

12 white or yellow 6" corn tortillas

8 ounces cheddar cheese, shredded

4 cups shredded iceberg lettuce

8 ounces Monterey jack cheese, shredded
How to Prepare
Preheat the oven to 450 degrees F.

Have a roasting pan with high sides ready that can hold 6 completed folded tacos

In a large skillet, place salsa, water and tomato paste. Start burner on medium, stir and combine.

Add the coriander, and cumin and stir again.

Shred the cooked chicken pieces into the salsa mixture and heat to hot then hold to keep warm.

Brush a 

sheet pans

 with half of the oil. Lay out the corn tortillas and brush the tops with the other half of the oil.

Divide the cheddar cheese between the tortillas.

Divide the warm chicken mixture between the tortillas, on top of the cheese but not completely to the edges.

Place in the oven for 12-15 minutes or until the edges start to get a little crispy and the mixture is hot and bubbly. Rotate pan half way through for even browning.

Remove pan from the oven and quickly top with half the lettuce. Then pick up each tortilla, fold in half and place in the reserved dish or pan, letting each taco stay folded by leaning on the one next to it, or the side of the pan. They will stay in this shape once folded hot. Turn off oven.

Then take the folded tacos and top with the Monterey jack cheese and place back in the oven with the oven off for 4-5 minutes. The residual heat will melt the jack cheese over the lettuce.
Feeding Tips
Keep a few tips in mind when preparing a meal plan and feeding your little one.
Make sure vegetables are included daily
Don't force him to finish his plate if he doesn't like it
Don't let him eat too much of anything as well
If a child skips lunch, make sure the snack is judicious enough
Let dinners include meals that can be had luxuriously
If a child hates a food item, make sure you eat it as well
Let your kid sit with you on the same dinner table with the family
Keep track of allergies when introducing new food items
Choose to mash food items than giving him whole
Sugary items should be given within strict limits
Figuring out great snacks for a 20-month-old toddler won't be as challenging as it seems, once you start looking at the possible combinations of everyday food items.
Also Read: 17 to 20 Months Old Baby Food Ideas