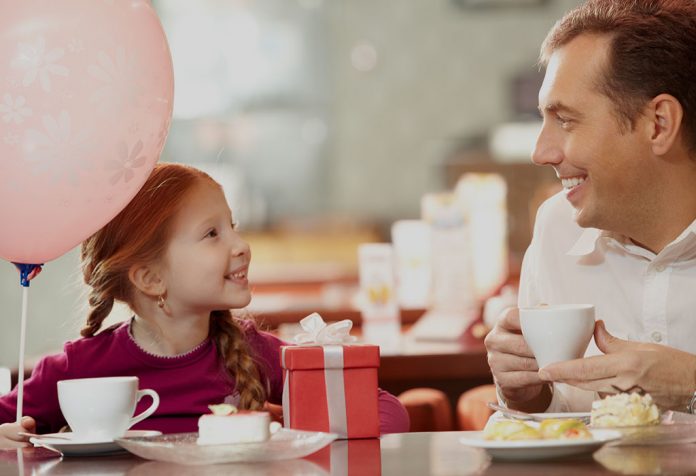 One of the most special days of the year for a child is children's day, which is dedicated entirely to kids. It is a day that is unique and gives you and your child the opportunity to make lifelong memories. As a parent, you probably want to plan something special and unique each year, which can be hard when you're busy throughout the day. Don't worry, we're here to help. Here is a list of fun ways to celebrate children's day and fun activities to host on children's day.
Why is Children's Day Celebrated?
Children's Day is celebrated on November 14th all over India. This signifies the birthday anniversary of Jawaharlal Nehru, as he was fond of children, and was lovingly called Chacha Nehru by kids across the country. He always believed the children should be given the utmost love and affection, as nurturing them and raising them in the right way would determine the future of India. After all, they are the leaders of tomorrow.
Jawaharlal Nehru also believed that education is essential for each child, and also helped set up some of the most reputed schools in India, today. Every Children's Day, schools and colleges set up cultural programs to celebrate both Nehru and the occasion and parents organise some fun-filled activities at home for their kids. Since children are the centre of attention on this day, Children's Day is looked forward too every year by kids across the country.
10 Fun Ways to Celebrate Children's Day
You must first decide how you want to celebrate children's day. If you're organising a party at home, it is crucial to come up with a special theme or idea to work with and find appropriate children's day decoration ideas to suit the theme. If it is a special day out, it is important to find activities centred around your kids. Remember that the most important thing is for your child to be surrounded by loved ones. Here is a list of 10 fun ways to celebrate the day.
1. Attend Special Events
Children's day is a special day for your kids. It's like a combination of their birthdays and Christmas or other festivals. To celebrate this unique and fun day, most malls, parks and stores have great events planned for children of all ages.
2. Picnics
Celebrate this special day with your kids with juice, sandwiches, a blanket and a good old-fashioned picnic at the park. Everybody loves picnics, but children's day picnics are all about family and spending time with your kids. You can make your children's favourite food and centre the picnic around them.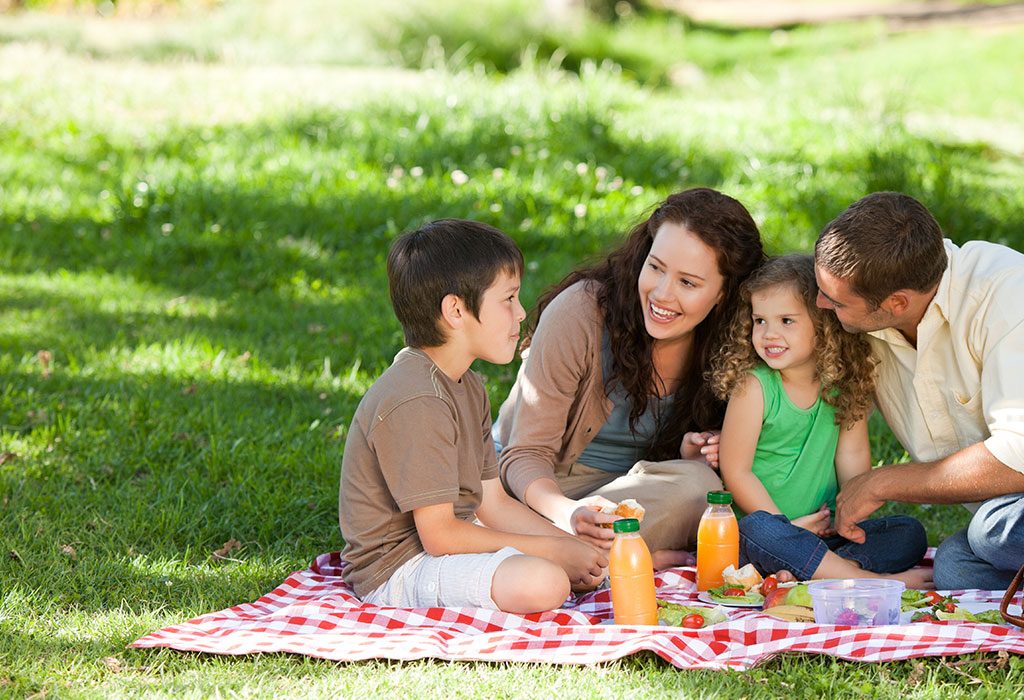 3. Disney Party
Disney characters are an iconic part of most people's childhood, so planning a Disney themed party on children's day will make your kids' party special and fun. Make sure you get costumes and decorations themed like Disney characters and maybe even screen some popular Disney movies
4. Dance Party
Dancing is fun; there is absolutely no doubt about that. A great and cheap way to celebrate children's day is to clear up the furniture in your living room, put on some of your kid's favourite songs, and dance it out with them all evening. Once they're tired, finish the day with ice cream and their favourite foods to experience a truly magical bonding experience with your kids on one of their favourite days of the year.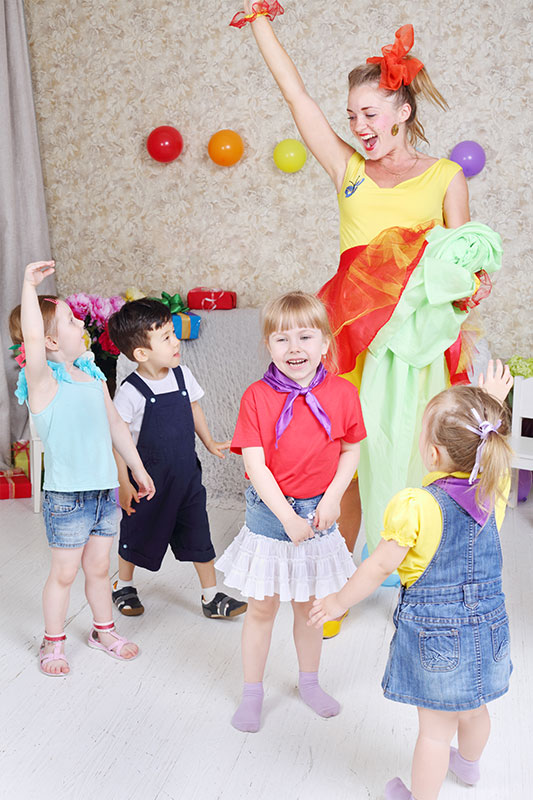 5. Camping
Children's day is all about having fun with your kids. Build some classic memories with them on a camping trip to one of your favourite family spots for a night under the stars. Take some snacks and marshmallows to roast by the bonfire, while you bond with your children over some famous camping stories.
6. Movie Marathons
There are few things that kids enjoy more than a good movie. Organise a movie marathon for your kids, this children's day, with a screening of their favourite movies, popcorn, and a blanket to cuddle under with them. These are the children's day memories that last, and they are the ones that are the most special.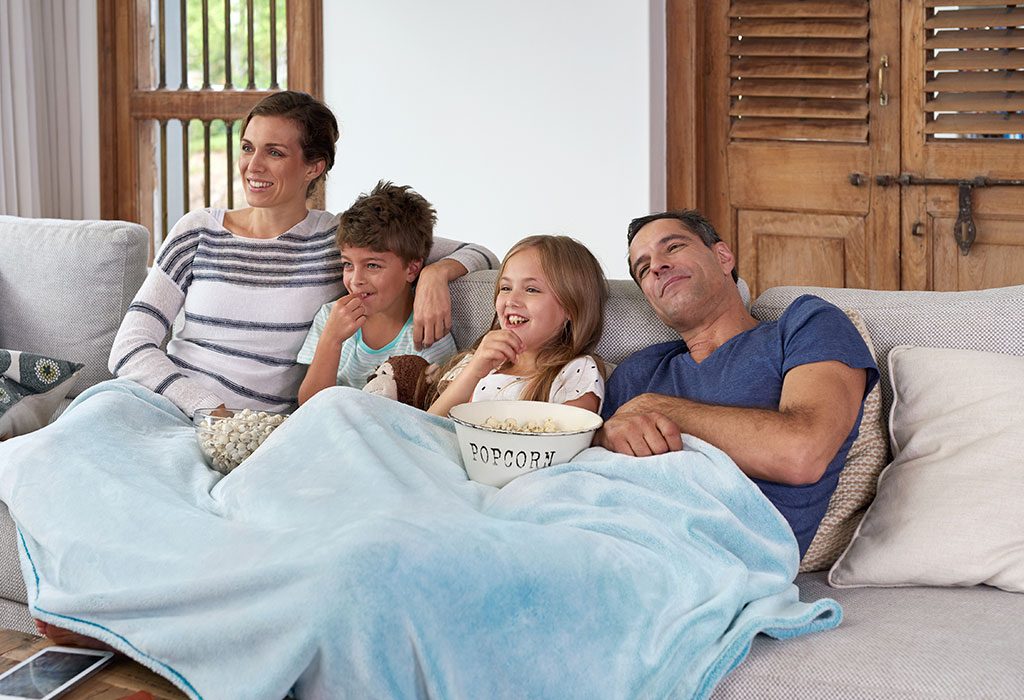 7. Bake with Them
Sometimes, being a part of the preparations is as special as the main event. Have your kids kneed dough with you, add some flavour, make some icing, and of course, have them taste the cookie dough or cake dough, while you bake some delicacies with your little ones. You can even give them cookie cutters in different shapes, sprinkles, and other decorations, so they can make special cookies. Once you're done, sit with them and have a small party where you eat your special cookies.
8. Visit a Water Park
Few things are as memorable as a family visit to the water park. Kids adore the rides, ice creams, food, and shows at water parks. So, take them to an amusement park or water park this weekend for a fun and memorable children's day.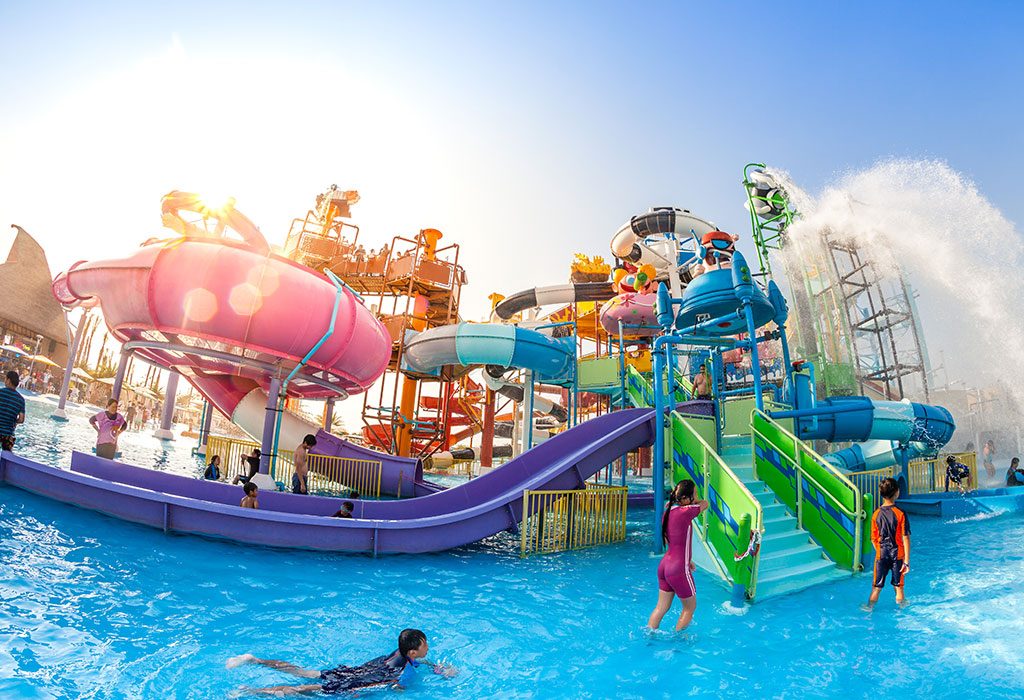 9. Pizza Party
Your kids and their friends, as well as their family will have a fun time bonding over pizza. Organise a pizza party by baking or ordering your children's favourite pizzas. You can make the night a little extra special with a chocolate dessert pizza. Make sure the pizza is accompanied by games to make the night a bit extra special.
10. Paint Party
Few things are as fun for kids as painting. This children's day, get a lot of empty canvases and finger paints that are kid-friendly, and let your children unleash their creativity. Make sure that you wash their hands clean after the night is done and put up their masterpieces on the fridge to appreciate for years to come.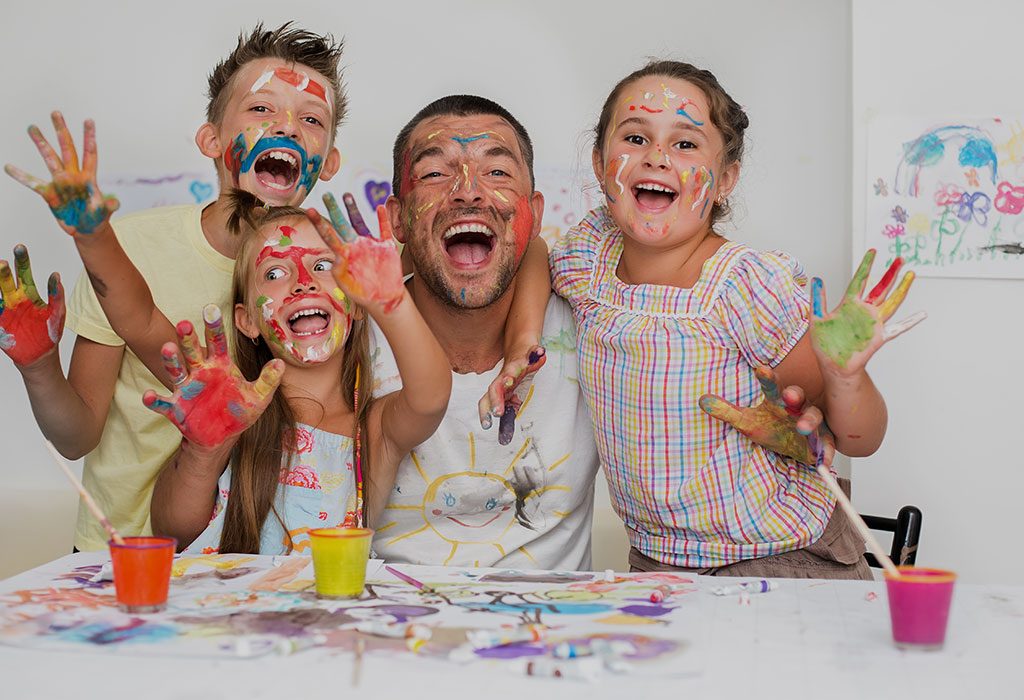 10 Interesting Activities for Children's Day
Children's day isn't all about parties and outings. The activities you plan for your children on this day can be just as special. Here are a few children's day game and activity ideas to try this year.
1. Treasure Hunt
A game that incorporates adventure and fantasy, and caters to kids' curious nature. A treasure hunt is the perfect activity to enable your children's fun-loving and adventurous nature while keeping them occupied and entertained all through children's day. Make the prize a children's day themed one to emphasise the special nature of the game for the day.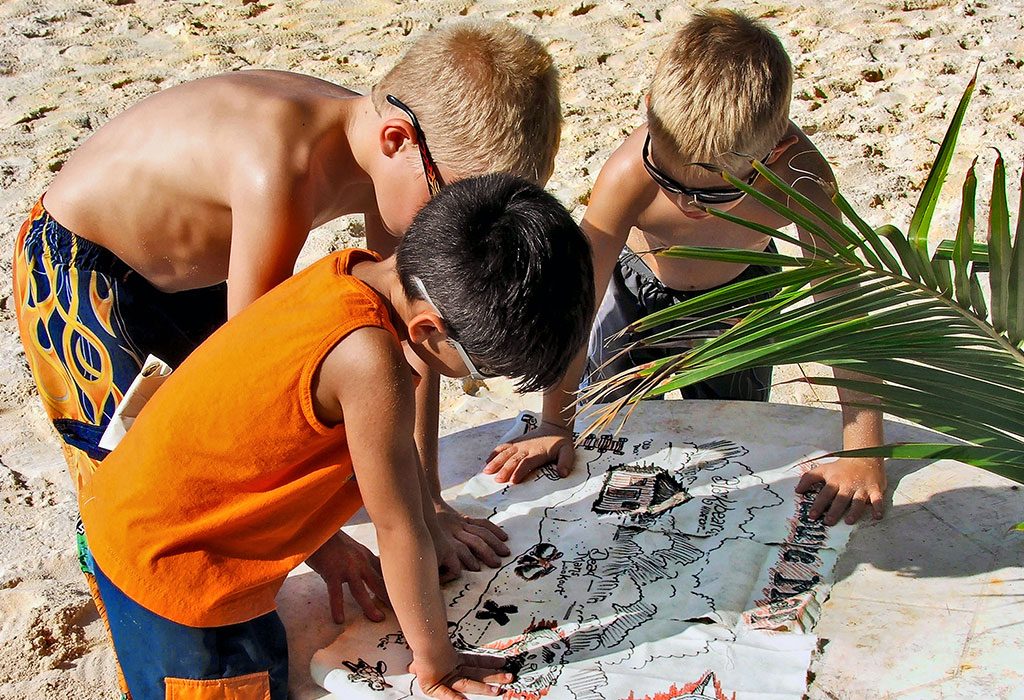 2. Pool Games
A day at the pool on children's day can be the perfect recipe for lifelong memories. Add to that fun children's pool games, and it is a recipe for an unforgettable day. Make sure you take a beach ball with you, so they can play games like water polo. You can also teach them Marco Polo and other fun pool games, this children's day, to make it special.
3. Piñata
Few games are as fun, and as rewarding as this Mexican traditional party game, this children's day you could make a cardboard piñata stuffed with healthy and yummy treats and have your child play for a while. Don't fret, if they can't find or break the piñata. Give them the rewards at the end of the day, anyway, and watch their eyes light up with this fun children's day game.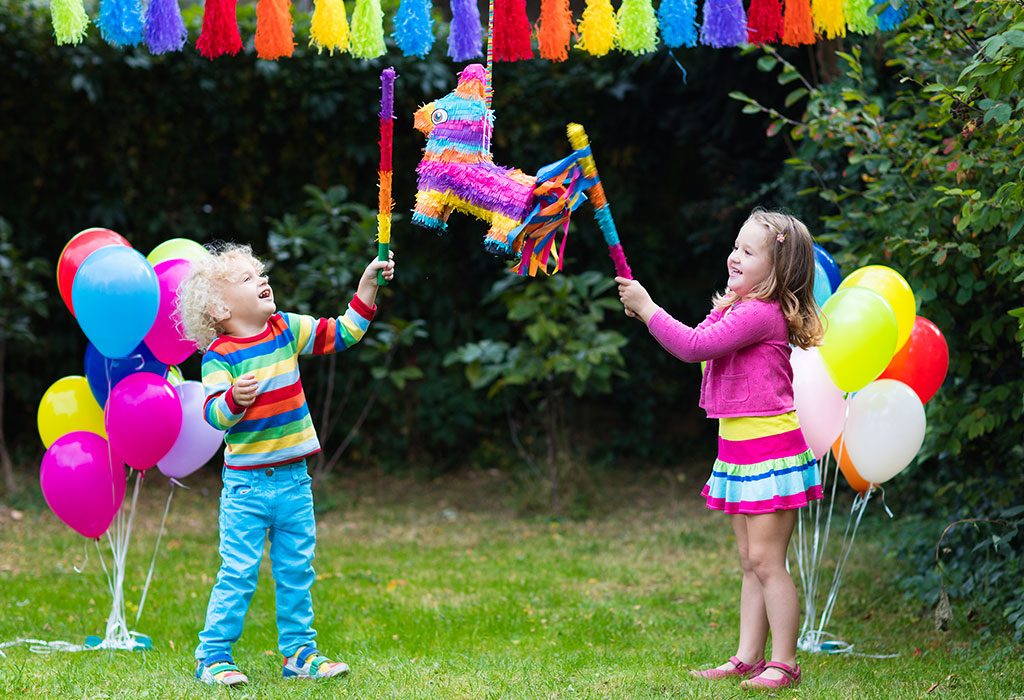 4. Twister
Very few games can bring out laughs as much as this classic board game. Incorporate fun prizes at the end of the game and play it with your kids all evening on children's day to make it one to remember. It is important to make sure you don't make the game too competitive. as twister can be harmful to your kids if they overextend or twist their bodies too far to win.
5. Hiking
Some of the best memories that can be made are those sunrises or sunsets over a mountaintop;. This is especially true with your kids. Take them out for an easy hike this children's day and have a picnic at the top of the mountain or hill. Watch a sunrise or sunset at the peak before making your way back. Maybe, stop at a local restaurant and order some of your children's favourite desserts.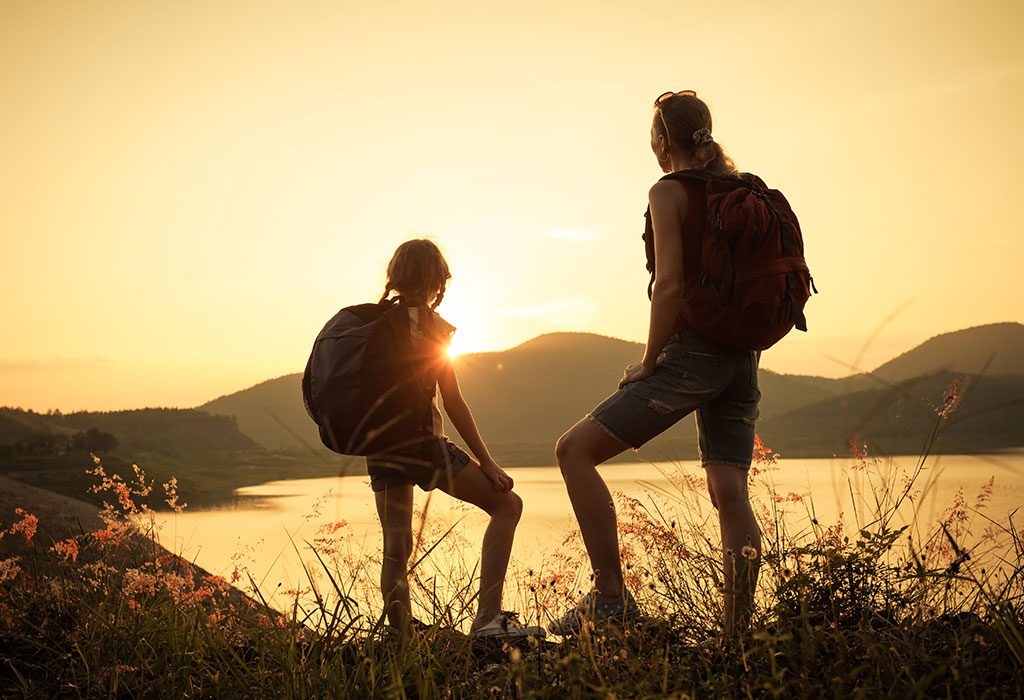 6. Take them to the Planetarium
Kids are full of curiosity. Fill their sense of wonder with a family trip to the planetarium, this children's day, so they can learn all about the stars and planets in the universe. This will engage and entertain them, while also educating them. Remember, every astronaut today began with a small visit to one of these planetariums.
7. Take Them Bowling
Bowling is a great way to bond with your children, so take them out this children's day and bowl a few frames. Make the day a little extra special by taking them for ice cream and sodas after you're done at the bowling alley.
8. Go to the Arcade with Your Kids
An arcade is a special place for kids. There are prizes, fun games, tickets, and the environment is full of fun and bliss. This children's day, take your kids for a day at the arcade. Add some fun snacks, ice cream and sodas, and your kids will have an unforgettable children's day.
9. Have a Costume Party
There aren't many activities that are as fun or creative for kids as costume parties. The same can be said for adults, too. Let's face it, dressing up as your favourite character and watching the little ones dress up as theirs, dancing, singing, eating cake, playing in a bouncy house, and playing fun party games like pin the tail on the donkey or  duck, goose don't have much of a downside. Remember, the costume party should have children's day themed party favours.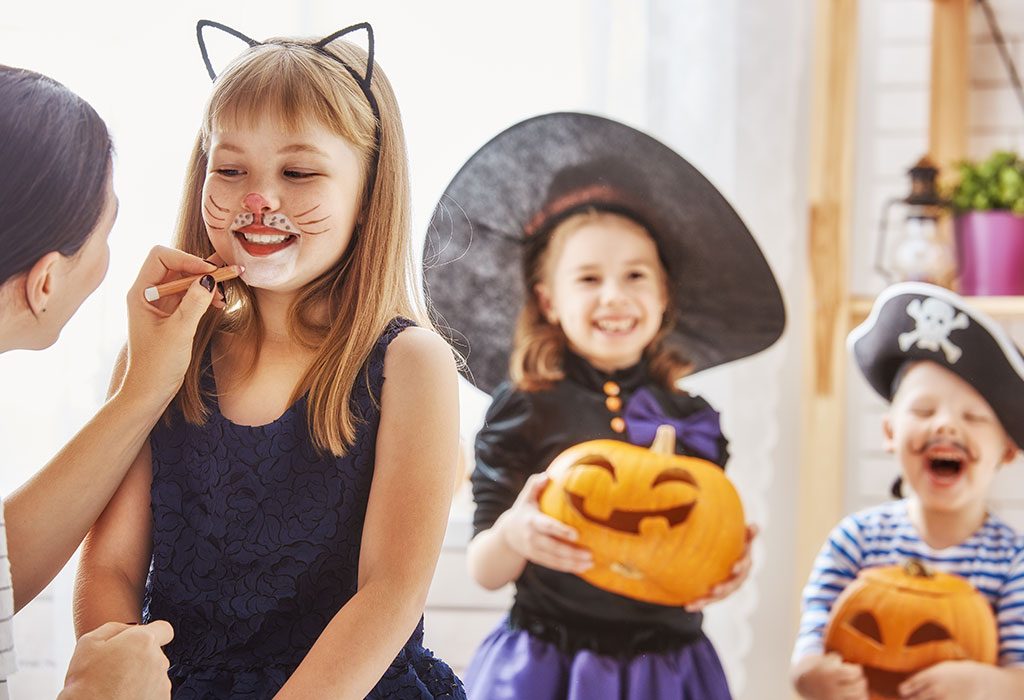 10. Go-Karting
Go-karting is an enjoyable and safe family fun activity that all children love to do. This children's day, make sure you go to your local tracks because they have unbelievable discounts on children's day. Take them there and spend a day racing with your kids. Have special children's day themed food and snacks, and enjoy a memorable children's day.
Children's day is one of the best days of the year for kids. It should be filled with fun, excitement and joy. Make sure that this children's day, the activities you plan are safe and unique. It is also worth remembering that making this day special doesn't always have to be expensive. It just has to be special for your kids, so instead of buying them expensive gifts, a great way to spend the day would be doing activities like arts and crafts with them. Have a great, unique and special children's day with your children.