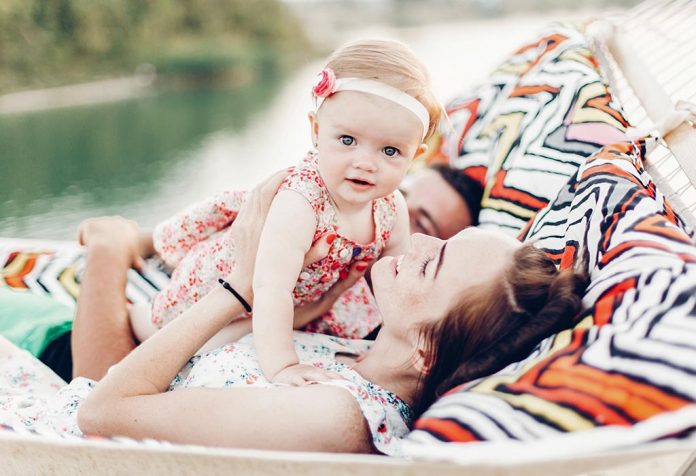 Travelling with a toddler is never a walk in the park and can make any new parent anxious. It can be an amazing experience, though, when done with proper planning and a little attention to detail. Your toddler's safety is paramount when attempting to make travel plans, although there are several other aspects to consider.
12 Top Tips for Travelling with a Toddler
Some tips you could incorporate in your travels include:
1. Choose Your Destination Well
Planning a holiday can be tricky when you have a child. Take into consideration that while waterfront and beach destinations seem exciting, you may end up spending much of your time preventing mishaps with your toddler, rather than relaxing by the waterfront. A safe destination makes for an enjoyable holiday.
2. Packing for Your Holiday
The most important part of your holiday is going to be the packing. Most parents want to pack for all possible situations, but it would be prudent to pack for what is more probable. Leave behind things that you can rent or borrow or, even better, buy at your destination. Prioritize multipurpose items instead of carrying a soap, a shampoo, and a liquid wash.
3. Have a Checklist when You Pack
One of the key components to peaceful travel with a little one is a 'toddler travel checklist'. You could break down your checklist into essentials, good-to-have, and precautionary items so that you do not forget anything. It also gives you a chance to things that can be bought or rented where you are going.
The average checklist would have the following items:
Diaper and diaper bag
Wipes – Both wet and dry
Changing sheet
Blankets and pillows
Disposal bags
Disinfectant and sanitizer
Mini toiletries including toothbrushes and tubes of toothpaste
Toys, cuddle dolls, and books
Clothes, undergarments, socks, and shoes
Bibs
Sunscreen / hats
Feeding utensils, water cups, and bottles
Snacks
Nightlight
First aid and other medicine
Washing soap
Tissues
Car seat and foldaway stroller
4. Pick the Right Kind of Luggage
Aim for accessibility and ease of use while choosing your luggage. Your toddler's milk bottles, wipes, snacks, and blankets may be required several times a day. Choose a backpack over a duffel bag. It has more slots to separate different items, based on their usage. Also, the lesser hand luggage you carry, the less tied down your hands would be, while handling your bundle of energy.
5. Flying with a Toddler
Travelling with a toddler on a plane doesn't have to be as scary as it sounds. A few suggestions that help to ease the stress for your little one as well as you are as follows:
If possible, pay for premium seats so that your tot is comfortable.
Check-in and board your flight early. It is worth your while even if you must spend more time keeping your child quiet.
Pressure in the ears during take-off and landing can be handled by having your child chew on candy, fruits or even raisins. Cotton buds in the ears can also help relieve the trouble caused by pressure.
Pack your hand luggage so as to have baby's things easily accessible.
Carry small cuddle toys and books to read to the little one.
Have different fun activities planned for every half hour that you need to spend on the plane, including movies and games on tablets.
If your tot inevitably gets antsy, take him for a stroll down the aisle. Make sure to do this in a way that no other passenger or the air-staff is inconvenienced.
Pack enough snacks and favourite foods for your child, at least for the first leg of the flight, until things settle down.
If you are on a long-haul flight, make sure you have a pillow and blanket to keep the young one comfortable.

6. Travelling by Car or Other Means of Public Transport
Having a car seat becomes a prerequisite while in a car or a bus. If you find it cumbersome to lug around a huge car seat, rent one wherever possible. Your little one, by the age of 3 to 4 has a heightened sense of curiosity. If your tot prefers the window seat to look outside, make sure he does not put his hands out of the window. Make sure that the doors are child-locked while travelling with a toddler in a car, as your toddler's dexterity has certainly improved by now. Also fasten seat belts always. If you are travelling by train, do not allow the child to approach the door alone or wander about in the train compartment unsupervised.
7. Carry Plenty of Food and Water
Always make sure to pack sufficient food and snacks for your baby. Fruits, porridges, cookies, and energy bars are good travel food for toddlers. Preparations at restaurants could be unhygienic, leaving you cleaning up diaper explosions, or worse still, ending up with your child needing medical attention.
If you absolutely must have your child eat food prepared outside, make sure to remember a few of these pointers:
Ensure that the food is bite-sized so that the child doesn't choke
Preferably choose steamed food as the chance of contamination is minimal
Raw ingredients such as sushi, mayonnaise, and cream soufflés should be avoided
Uncooked preparations like salads and dips also are best avoided
Don't experiment with new dishes because you'll be risking allergic reactions with the babies
Preferably use the baby's travel utensils even for outside food
8. Sterilize All Feeding Equipment
Make sure to wash your child's utensils thoroughly. Sterilize these utensils before and after using to avoid ill health. Hotels and restaurants are very obliging these days and will provide you with a kettle on request, in the event that you are unable to sterilize the cutlery before and after use. Washing with hot water will eliminate most infection-causing bacteria.
9. Medicines
Carry all your toddler's usual supplements and medicines. It is a precautionary measure to prevent and cure mild conditions, especially if you are travelling to remote locations that may not have well-stocked pharmacies. Also have a good first-aid kit with enough bandages, disinfectant solutions, and cotton swabs.

10. Vaccinations and Medical Check-Ups
Do not take your child for any vaccinations in the week leading up to your planned trip or vacation. High fever and rashes are an offshoot of vaccinations and are best avoided at such times. However, it would be prudent to take your child for a routine check-up, especially if you are going on a long holiday.
11. Give Your Toddler Room to Roam and Explore
Do not pack your holiday schedule with an overload of activities. Children love running around and exploring their surroundings rather than be tied down to a boring sightseeing schedule. Anyway, you wouldn't get much done with a cranky youngster bawling away at your feet. Toddlers dislike being cooped up indoors for long periods as well. So make sure you have chosen hotel rooms with a bit of garden space or a children's play area listed in their amenities.
12. Appropriate Dressing for Your Tot
Pick your toddler's attire based on the activity involved.
Frilly and fancy attire heighten the chances of the child falling and getting hurt. Objects like ribbons and sashes which can get caught in corners should also be avoided.
Clothes should be simple and easy to put on and remove as toddlers are prone to getting stains, mud, and dirt on their outfits.
Change diapers and clothes in clean changing rooms because crowded and unclean places are a sure shot way of picking up infections.
Modern amenities have made life simpler for mothers and fathers and have made it easier to travel with a toddler. It is never too late to be been bitten by the travel bug if you haven't yet started. So, in conclusion, plan well and pack well. But there is a limit to how much you can plan. If you hit a snag, humour yourself since the stress will not make the situation easier. Remember to be the calm during your toddler's chaos. Roll with the times and have a splendid holiday.