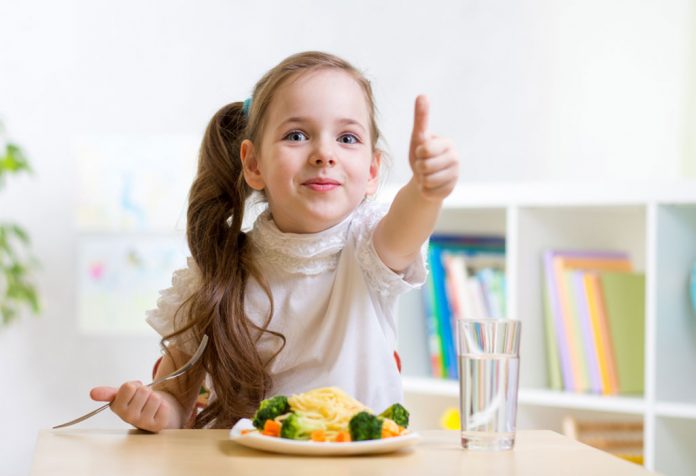 Children can be a fussy lot, especially when it concerns food matters. Nutrition is the last thing on their mind as all they want is a tasty snack after a long and tiring day at school. It is your responsibility as a parent to ensure that no junk food makes it to your child's plate. It is important they eat right just before they head out for their evening games, all fuelled up.
You may often struggle between health and taste when it comes to snacks for children and often taste wins the battle. If you want to your child interested and love the snacks you make for them, it is necessary to create snacks that are tasty and fun. You could use these healthy snacks to smartly hide the veggies and pulses your child would normally hate to eat.
Quick and Nutritious Snacks for Children & Their Recipes
Check out these healthy Indian snacks for kids, so you do not have to scour the internet for the right snack for your child:
1. Oatmeal Cookies with Apples and Carrots
These cookies are packed with the vitamins, minerals and fibres in apples, carrots, raisins and oatmeal, for healthy eyes and digestion. The raisins and honey are a natural source of sugar and they make it the perfect mid-meal snack. It is low in fat, and gives your children the perfect energy boost and can also work as a great dessert.
Mix together 1 cup of oats, 1 cup of whole wheat flour, 1 tsp baking powder, 1tsp cinnamon, 1 cup grated carrot, ½ cup grated apple, 1 cup raisins, ½ cup sunflower seeds, ½ cup of melted coconut oil and a 1/3 cup honey in a large bowl to make a batter. Make small 2 tbs sized balls out of the batter and spread flat on a baking sheet. Bake in a preheated oven for 18-20 minutes or till cooked and serve.
2. Whole Grain Crackers
This snack contains whole grain wheat flour which is packed with carbohydrates and fibre. This aids digestion and supplies enough energy so that children can power through the day. Flax seeds (one tablespoon) are enriched with 2 grams of polyunsaturated fatty acids, phytochemicals and dietary fibre.
Take ½ a cup of whole wheat flour, mix 1½ tablespoons of oil to it and knead it. Alongside, mix ½ a cup ground oats, 2 tablespoons flax seeds, 4 tablespoons of white sesame seeds and 1 tablespoon red chilli flakes and grind them into a dry mix. Add this to the dough and then roll it. Using a cookie cutter, make round shapes and lay them out on a flat dish. Pre-heat the oven and bake this dough for 20 minutes at 180 degrees C. It is best to store these crackers in an air-tight container and serve them when needed.
3. Almond Granola Bar
This delicious and healthy snack contains white oats which provide 71% carbohydrates, 16% protein and 11% fibre to make it a nutritious combination. Wheat contains important B vitamins like thiamine, folate and vitamin B6 and minerals like manganese, zinc and magnesium.
Take a deep vessel and boil water in it. Add 225 grams of jaggery and 150 ml of honey to it. In a pan, roast 225 grams of white oats, 90 grams of dry coconut, 200 grams of almonds, 25 grams sesame seeds and 25 grams of multigrain seeds. To the jaggery and honey mix, add 200 grams melted butter, 5 grams baking powder, 100 grams apricot and 100 grams raisin, along with the roasted mix. Lay out a silver foil in a shallow tray and spread the mix. Bake it for 30 minutes at 180 degrees Celsius and cut into pieces when it cools down.
4. Chicken Pesto Sandwich
This sandwich is packed with carbohydrates, fats and proteins, along with the antioxidants in the pesto from the basil and garlic and it is also a good source of calcium.
To make the pesto sauce mix, 1 cup fresh basil leaves, 3 cloves garlic, 3 tablespoons pine nuts, 1/3 cup grated Parmesan, salt and black pepper and 1/3 cup olive oil in a blender. Then mix 1 cup of shredded chicken breasts with ¼ cup pesto sauce. To make the sandwich, put some sliced tomatoes on a slice of whole wheat toast, then add the pesto chicken salad on top, add another slice of toast and serve.
5. Steamed Chinese Cabbage Parcels
Chicken can squash hunger and boost metabolism quickly since it is full of proteins, sodium and fat, while cabbage is a great source of Vitamin B6, C and K.
Take ¼ kg of chicken mince and marinate it well for a minimum of 4-5 hours using the following ingredients: 1 egg white, 2 tablespoons of chopped spring onions, carrots, and mushrooms, chili garlic paste, soya sauce, 1 tablespoon sesame oil & soya sauce and chopped ginger. Add castor sugar, ginger juice and black pepper to it along with salt to taste. Place the cabbage leaves on the plate and put a tablespoon of minced chicken at its centre and then tie it up which the stem of spring onion. Use a steamer to steam it for 20 minutes and serve with the sauces your children love.
6. Turkey and Cheese Whole Wheat Pancake Sandwiches
These healthy sandwiches are a great source of carbohydrates and a great source of Vitamins A, and C, as well as, calcium and iron. These are ideal for health-conscious parents who want to protect their kids from obesity.
To make the pancakes, mix 1 cup whole wheat flour, ½ tsp baking powder, ¼ tsp baking soda, ¼ tsp salt, and 2 tsp sugar in a bowl. In another bowl, mix 1 cup buttermilk, 1 egg, and 2 tbsp melted butter. Mix both mixtures together until you get a lumpy mixture. Grease the surface of a pan with a little butter and add small scoops of pancake batter and cook until you see little bubbles forming on the surface then flip the pancakes and cook for a couple minutes on the other side. Once the pancakes are done add the filling of; 2 slices of turkey ham, 2 slices of cheddar cheese and 1 tbsp of apple butter.
7. Oat Apple Crumble
One serving of oats contains 66% carbohydrates, 17% proteins and 11 % fibre thus making it a well-balance nutritional composition. Apples are high in fibre and contain polyphenols which act as antioxidants.
You will need four large apples, thinly sliced. Put them in a bowl and add juice from two lemons, along with 1 teaspoon of cinnamon powder, grated lemon zest and a pinch of nutmeg. Mix it well and leave it for 30 minutes. In the meantime, make the oat mix with 1 cup of oats, 2 tablespoons of brown sugar and ½ teaspoon of cinnamon powder. In a baking pan, spread a little oat mix at the base, add the apples and pour the rest of the oat mix over it. Add 2 tablespoons of butter and then bake it for 40 minutes at 190 degrees C till the crumble turns brown.
8. Savoury Corn Tarts
Instead of using maida shells, this recipe uses gluten free maize flour. Corn contains fibre which aids in proper digestion of food in children. One large ear of corn carries about 123 calories, 5 grams of protein and 27 grams of carbohydrates making it a perfect meal for growing children.
Take a bowl and pour into it 1 cup Makki atta/ corn meal, ½ a teaspoon of thyme, ½ teaspoon of salt and 1 tablespoon of sugar into it. Add 1 cup shredded cheese and mix it well with the flour. Break an egg and 1 tablespoon of oil to create a dough. Put this dough into moulds and freeze it for 10 minutes. Then bake it in the oven till it turns golden brown. For the filling, add ½ a cup of mushrooms, spinach leaves and ½ a cup of boiled corn to hot oil. Add salt, pepper and thyme. Shut the gas stove and add cheese, cream and 1 egg. Pour this mixture into the tarts you made, add some grated cheese and bake it for 20 minutes.
9. Dates and Cashew Balls
This is an energy boosting snack. Dates contain Vitamin B6, copper and magnesium which is great for healing functions, while cashew contains vitamins, minerals and antioxidants. These are one of the best evening snacks for toddlers.
Soak one cup of deseeded dates in water for an hour and then drain the water to dry them off. Blend 1 cup of cashew nuts and ½ a cup of grated coconut in the mixer before adding the dates, salt and coconut oil and blending it once again. Once the sticky mixture is formed, form small balls and place them on a baking tray. Refrigerate the mix for an hour before serving it to the kids.
10. Herbed Potatoes
This quick snack contains potatoes which are low in calories and are a great source of Vitamin C and B6, manganese and phosphorus. The goodness of honey and garlic and other herbs are a bonus. Honey consists of vitamin B6, thiamine, pantothenic and riboflavin.
Take two large potatoes, wash them and slice them into thin pieces. Put them in a bowl and add the following ingredients to it: 1 Tablespoon olive oil, four garlic cloves minced, 5-6 minced basil leaves, chiliflakes, oregano, 2 Tablespoon of honey and salt. Mix the potatoes around till the potatoes are coated and then put them on the baking tray. Bake them at 200 degrees C for about 10-15 minutes and serve hot. Due to the simplicity and gorgeous taste, they rank amongst the most delicious homemade snacks.
11. Hummus Dip with Crackers
Hummus is mainly made of chickpeas and they provide many nutrients, including protein, which is necessary for bone, muscle, and skin health. The fiber, potassium, B vitamins, iron, magnesium, and selenium in chickpeas also support heart health.
In a food processor, mix ¼ cup of well stirred tahini and the juice of 1 large lemon. Add 2 tbs of olive oil, 1 small clove of minced garlic, ½ tsp ground cumin, and a 1/2 teaspoon of salt to the whipped tahini and lemon juice. Mix until well blended. Open on can of chickpeas, drain the liquid inside and rinse then ddd half of the chickpeas to the mix and blend for 1 minute then add the rest of the chickpeas and blend until thick and smooth. If the hummus is too thick, slowly add 2 to 3 tablespoons of water to the mix while blending for the perfect consistency. Remove from the food processor and add a drizzle of olive oil and pinch of paprika. Serive with whole wheat crackers or white Arabic bread.
12. Mixed Vegetable Sandwich
This is an all-time favourite snack for kids and mothers alike due to the simple ingredients and great taste. Green vegetables like carrot, cucumber, cabbage and lettuce are full of beta-carotene, calcium, magnesium, Vitamins C, A & K.
This recipe takes around 15-20 minutes to prepare and is very simple. Take two bread slices (Whole wheat or Brown bread, if you want to make it healthier) and spread butter or mayonnaise on one slice and sauce on the other. Slice one carrot, cucumber, tomato, some cabbage and lettuce and spread it evenly on the bread slices. Lay a cheese slice or shredded cheese on the veggies and place the other bread slice over it. Heat the sandwich in a toaster till the bread turns golden brown in colour. Cut the sandwich into two and serve with tomato sauce.
Snacking is an essential part of growing up and a lot of our memories are centred around it as kids. Children are bundles of energy and need healthy snacks to get over their hunger pangs. Parents should remember that snacks should never replace regular meals and therefore, it is important to regulate and monitor the kind of snacks your child eats during the day.